Itogon Celebrates First National Solo Parents Day
LGU Itogon, led by Mayor Bernard S. Waclin, commemorated the First National Solo Parents Day at the Municipal Gymnasium. The Office of the Municipal Social Welfare and Development (MSWD) organized the event, headed by MSWD Officer Grace Pocsol and Focal Person on Solo Parents Jane Mercado.
Some 150 registered solo parents from all barangays gathered today to partake in the celebrations. The theme was "RA 11861 Bagong Batas na mas Pinatibay, Kaakibat ng Solo-Parents sa Tagumpay"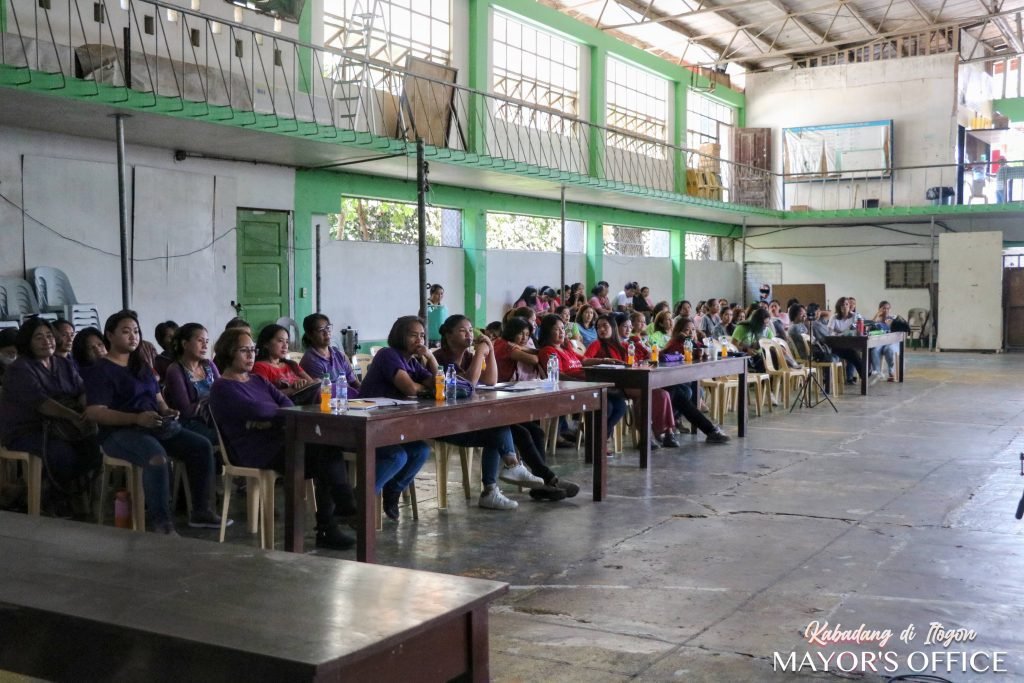 The celebration followed the passage of RA 11861 in 2023, also known as the Expanded Solo Parents Welfare Act, which took effect last year. The act provides enhanced benefits to solo parents, including automatic PhilHealth coverage, educational assistance, cash subsidies, and tax exemptions.
Chairman of Social Services, Councilor Norberto Pacio inspired the attendees by committing to aid legislation supporting solo parents of Itogon.
Resource persons from various organizations were present to enlighten the attendees about the newly acquired benefits. These included DSWD CAR Social Officer Donita Dorot, TESDA Baguio-Benguet Officer Delia Lapay, and PhilHealth Officer Marilyn Dizon.
Mayor Bernard S. Waclin administered the oath of office to the newly established Municipality of Itogon Solo Parents Association (MISPA) elected officers. Taking the lead of MISPA is President Janet S. Dumagayag, with Vice-President Remy Napa-eg.
Mayor Waclin praised the resource persons and the MSWDO office for their efforts in organizing the Itogon Solo Parents Day. He emphasized the importance of delivering government programs directly to the beneficiaries smoothly.
"Marikna tayo kuma nga ada ti gobyerno. Dapat maamuman ti umuli dagaita nga programa nga maidanon kanyayo. Gobyerno ti umasideg nga tumulong," Mayor Waclin stated, emphasizing the government's commitment to providing assistance and support to the solo parents of Itogon.