ISRI Partners with LGU Itogon for 5-Day Emergency Responders Training Course
Itogon-Suyoc Resources Inc. (ISRI) partners with LGU Itogon, under the leadership of Mayor Bernard S. Waclin, in collaboration with the Municipal Disaster Risk Reduction Management Office (MDRRMO) and Municipal Health Services Office (MHSO), in the conduct of a comprehensive five-day Emergency Responders Training Course, held at the Itogon Evacuation Center, Malasin, Ucab, on June 26-30, 2023
The program brought together employees from both the LGU and ISRI, as well as members of the Barangay Health Emergency Response Teams (BHERTs) and volunteers.
The intensive training course aimed to equip local responders with the necessary skills, knowledge, and attitudes to provide high-quality emergency response services efficiently. The participants were taught how to effectively handle various emergency situations and were encouraged to continuously update and enhance their capabilities.
Facilitators from the Department of Health Cordillera (DOH Cordillera) actively participated in the program. Their involvement enabled participants to receive Basic Life Support and Standard First Aid ID cards and certifications issued by the DOH Cordillera.
The Benguet Provincial Disaster Risk Reduction and Management Office (PDRRMO) and Provincial Health Office extended their support by providing the necessary materials and resources for the training program.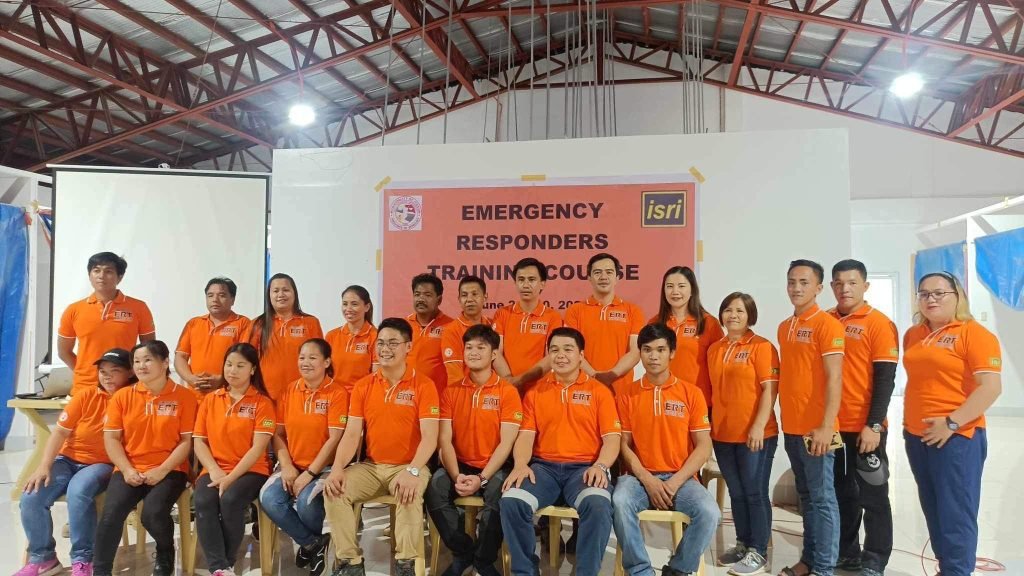 Another batch of the Emergency Responders Training Course has been scheduled to take place from July 10 to July 14, 2023. This upcoming training session will specifically cater to the youth, Civil Society Organizations, and the Barangay Disaster Risk Reduction and Management Councils (BDRRMCs).
###