SRPC Bolsters Social Responsibility Efforts, Donates Hemodialysis Machine and School Library
SRPC (San Roque Power Corporation) donated one hemodialysis machine and a school library to the community of Bantic, Dalupirip.
A turnover ceremony was held at the Itogon Evacuation Center, Malasin, Ucab, on July 5, 2023. Present were Mayor Bernard S. Waclin, Vice Mayor DAX D. Godio, Municipal Health Officer Dr. Oliver Guadaña, SRPC's officers led by CEO and President Naoto Tago, Vice President Tommy Valdez, Itogon Dialysis Center Medical Director Dr. Josefina Luspian, and Bantic School Principal Gertrude Cunanan.
The donated machine will complete the 12-station capacity of the Itogon Dialysis Center, a project championed by Mayor Waclin. The center is now nearing its completion.
SRPC CEO and President Naoto Tago expressed his appreciation for the collective efforts and effective coordination of Itogon officials and the local community. Tago reaffirmed SRPC's commitment to continue supporting the livelihood and development of Itogon.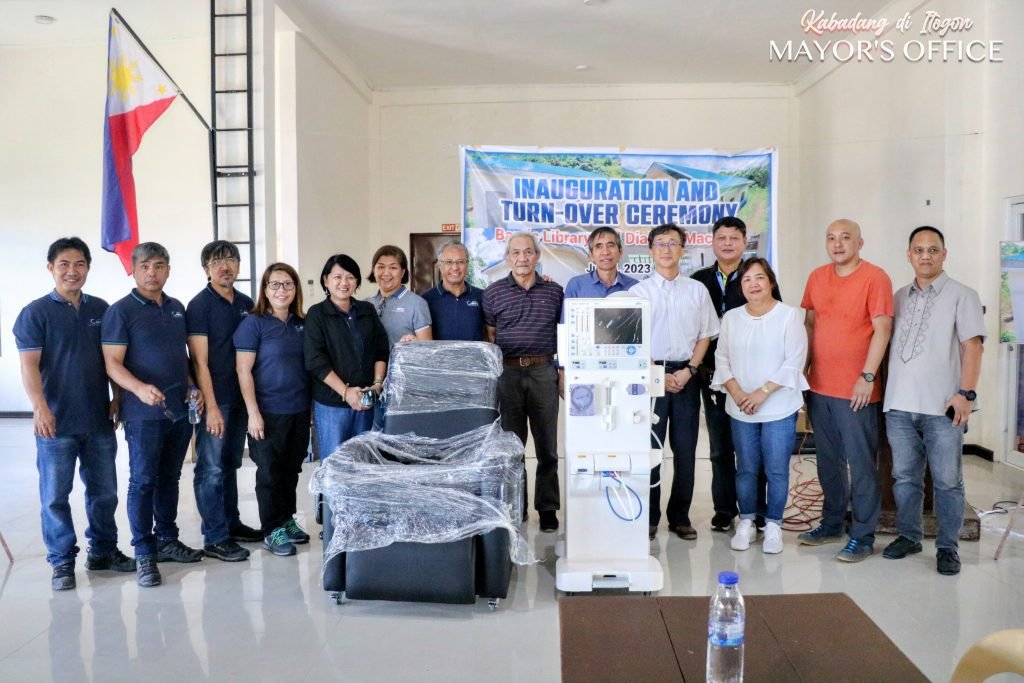 Mayor Waclin conveyed his gratitude to SRPC for their donation. In return, he pledged that the LGU would ensure proper maintenance of the hemodialysis machine as well as the newly furnished Bantic School Library. Additionally, he assured the LGU will continue to implement counterpart projects that would complement the company's CSR initiatives. 
###