LGU Nurse's Research Paper Accepted at EU's ESCAIDE
A research paper authored by Rossan B. Balisto, a nurse from LGU Itogon has been accepted for presentation at the European Scientific Conference on Applied Infectious Disease Epidemiology (ESCAIDE). The conference, organized by the European Centre for Disease Prevention and Control (ECDC) – an agency of the European Union, will take place in Barcelona, Spain in November.
Balisto's research paper, titled "Improving Compliance of Village Health Centers to the Mandatory Reporting of Notifiable Diseases in the Municipality of Itogon, Province of Benguet, Philippines, 2022," will be showcased as a poster presentation at ESCAIDE 2023.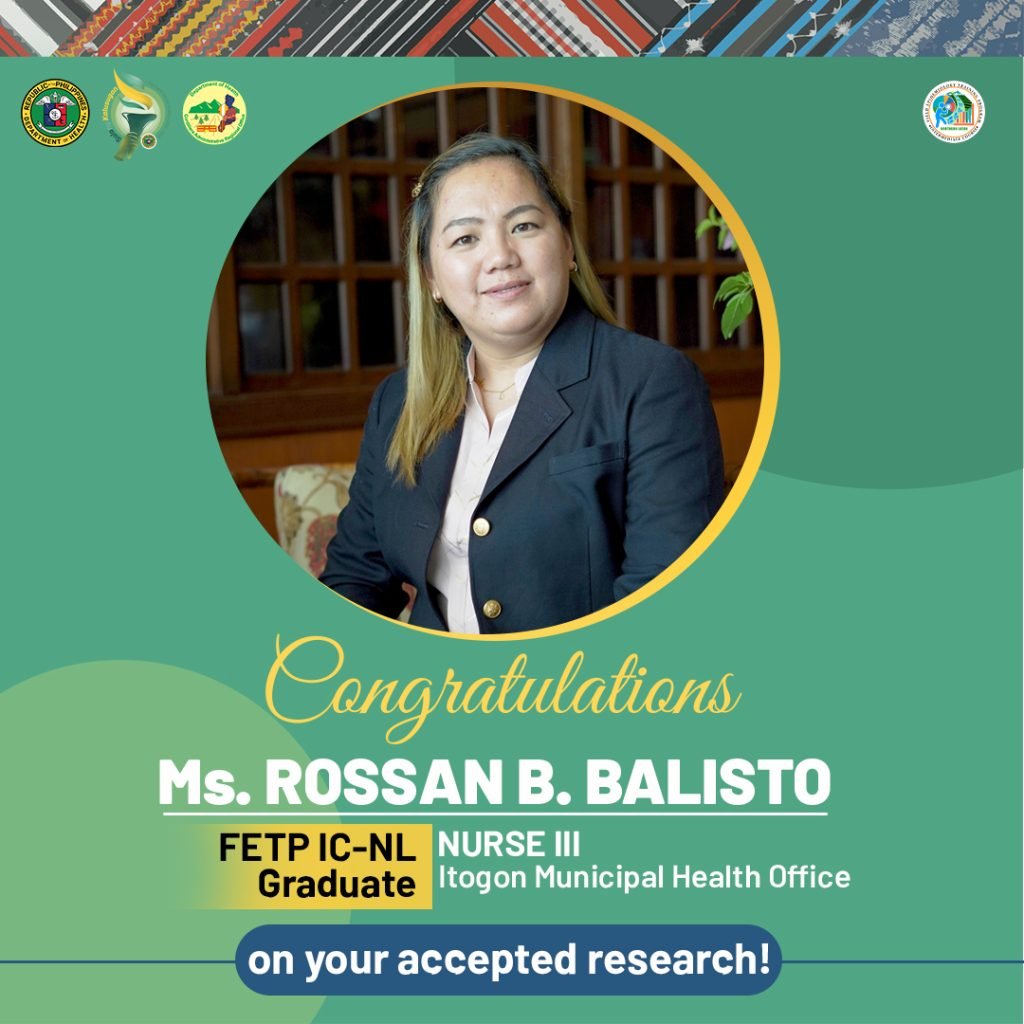 ESCAIDE serves as an annual platform for public health professionals to present their work, exchange ideas, and engage with experts from Europe and beyond. The conference aims to encourage practitioners to contribute to advancing infectious disease epidemiology and public health.
Balisto recently passed the Field Epidemiology Training Program Intermediate Course (FETP-IC) for Northern Luzon earlier this year and is now a Certified Applied Epidemiologist. 
In a Facebook post, she expressed her gratitude and acknowledged the support of her mentors from FETP-IC, the Itogon Municipal Health Services Office (MHSO), the Department of Health Cordillera (DOH-CAR), and the LGU Itogon, led by Mayor Bernard S. Waclin. She highlighted that the research paper is a testament to the efforts made by the Itogon MHSO to improve the efficiency of their services for the people of Itogon.
"May this serve as an inspiration for us to do better in our health services",  Balisto added.
###