TYPHOON EGAY LEAVES 1 DEAD, 2 INJURED IN BESIL, GUMATDANG
A landslide struck in Besil, Gumatdang, Itogon, around 8:00 PM on July 27, 2023, where two households were totally destroyed, leaving 1 dead and 2 injured.
Immediate response teams, including the Municipal Disaster Risk Reduction and Management Council (MDRRMC), Municipal Health and Services Office (MHSO), Bureau of Fire Protection (BFP), Philippine National Police (PNP), and Barangay Gumatdang DRRMC, immediately responded to the incident and rescued three individuals.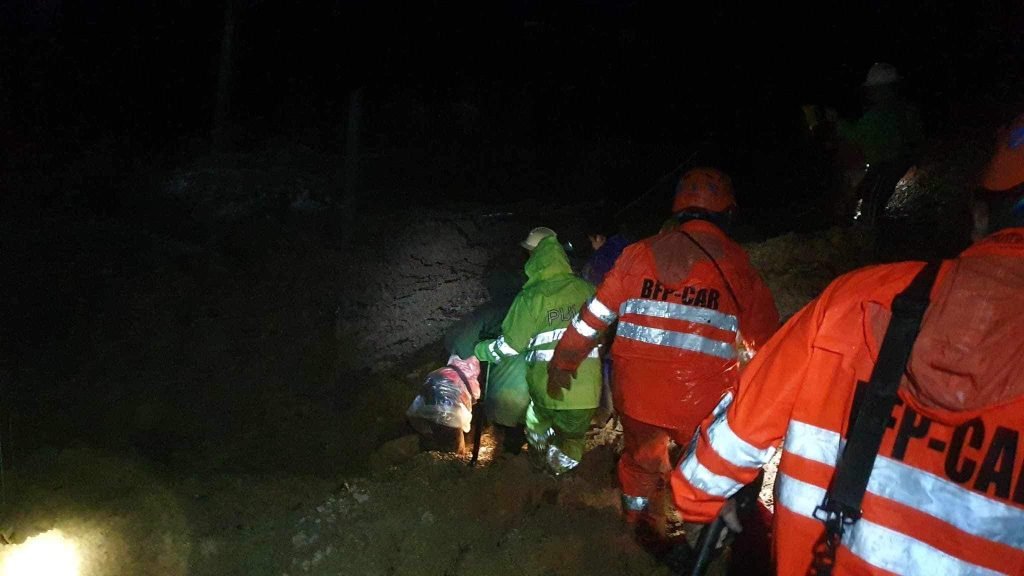 Among those injured were 36-year-old Bryner Balacdao and 35-year-old Maragaret Balacdao, who received on-site medical treatment.
The fatality was 59-year-old Derick Balacdao. The Itogon MDRRMC reported that he was found unconscious during the rescue operation and was immediately rushed to the Baguio General Hospital and Medical Center (BGHMC).
The Municipal Social Welfare and Development Office (MSWDO) reported eight houses destroyed and 69 others partially damaged, affecting 484 individuals. 22 individuals were evacuated and provided shelter in designated evacuation centers, while 49 sought temporary refuge with relatives.
Mayor Bernard S. Waclin activated the emergency operations center at the onset of heavy rains. The mayor dispatched responses to various incidents and ordered immediate relief operations to assist the victims and evacuees.
###