Tri-Bureau Reports Public Safety Efforts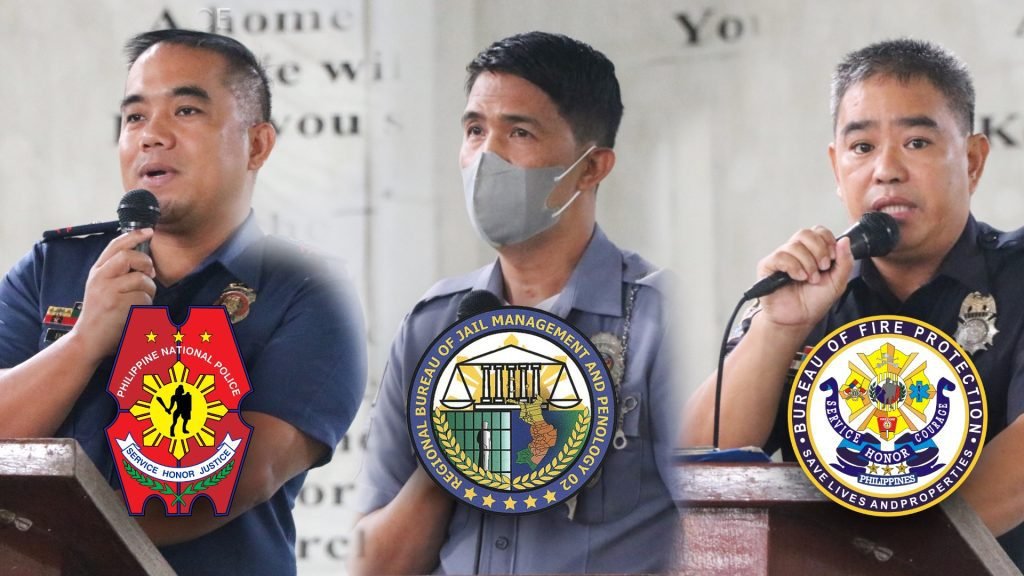 During the flag-raising ceremony on June 13, 2023, the Itogon Municipal Police Station (MPS), Itogon Municipal Jail, and the Bureau of Fire Protection (BFP) report detailing their activities for the municipality.
𝐏𝐎𝐋𝐈𝐂𝐄:
From January to May 2023, the Itogon MPS recorded a total of 32 incidents in the municipality. Vehicular incidents topped the list with seven cases, while rape cases followed with six reported incidents. Other crimes included violations of the small-scale mining act, theft, and child abuse.
Itogon PNP Chief, Police Major Matthew Burgos, stated that all perpetrators were referred to the prosecutor's office, and corresponding criminal cases were filed against them.
To protect the rights of the accused and their families, the Itogon PNP Chief clarified that the MPS does not disclose the names and addresses of arrested wanted persons in their press releases. This measure aims to prevent public humiliation of the accused, as they are considered innocent until proven guilty by any court.
In terms of anti-terrorism efforts, the local PNP reported successfully persuading four individuals from Barangay Dalupirip not to join the CPP-NPA-NDF. Police Major Burgos emphasized that activism is acceptable, as it is part of the government's check-and-balance system. However, it becomes unlawful when individuals engage in armed activities.
Additionally, the Itogon MPS recorded a total of 2,607 traffic citations from January to May 2023, in line with the enforcement of the Municipal Traffic Ordinance. These citations resulted in a total penalty collection of P958,045.
𝐉𝐀𝐈𝐋:
Senior Jail Officer 4 Jerry Tengay reported that a total of nine individuals were committed to the Itogon Municipal Jail in Tram, Ucab from January to June 2023. This figure includes the six rape suspects previously reported by the PNP. SJO4 Tengay mentioned that the six rape suspects were subsequently transferred to the La Trinidad Jail as their cases are now being handled by the Regional Trial Court.
Expressing concern over the rise in rape cases in the municipality, Jail Officer Tengay advised guardians and parents to remain vigilant and conduct regular welfare checks on their children. He emphasized the importance of ensuring the safety and well-being of the community's youth.
𝐅𝐈𝐑𝐄:
Senior Fire Officer Vincent Buslotan reported a total of 22 fire incidents in Itogon from January to June 2023. These incidents included forest fires, grass fires, structural fires, and industrial fires. The highest number of fire incidents occurred in Ampucao, while Barangay Tinongdan recorded zero fire incidents during the same period.
SFO4 Buslotan mentioned that the Itogon BFP also responded to various non-fire emergencies within the municipality, highlighting the agency's commitment to safeguarding the community beyond fire-related incidents.
Mayor Bernard S. Waclin commended the comprehensive reports provided by the Itogon MPS, Itogon Municipal Jail, and the Bureau of Fire Protection as they are important references for assessing public safety concerns. Mayor Waclin urged the participation of the community by reporting any criminal or public safety concerns to the local uniformed personnel or barangay officials.###
#kabadangdiitogon